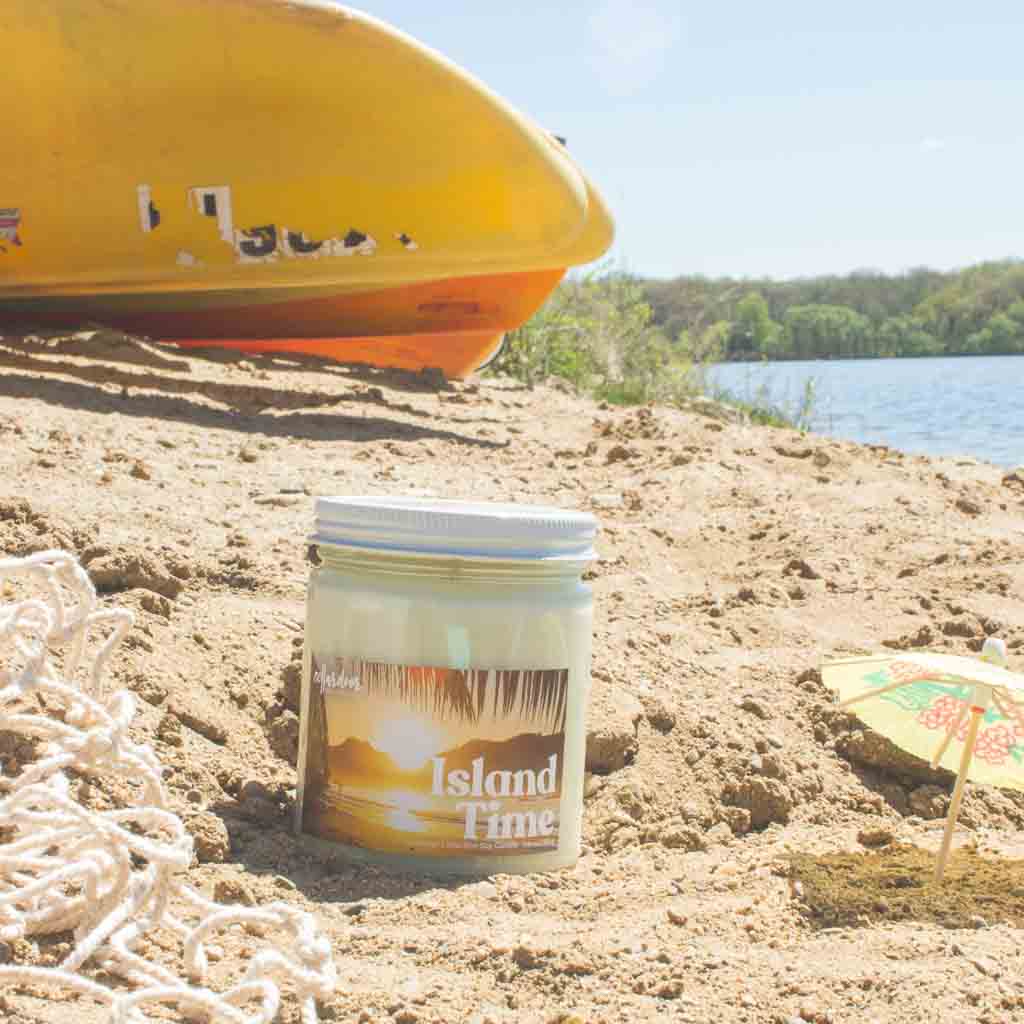 Island Time - 7.5 oz Soy Candle
pineapple. plumeria. coconut milk. jasmine.

Steel drums, white sands, and a neverending supply of rum punch. things are just different on the island. Whether it's iguanas chilling in trees, a cab driver that you're certain is a vampire, or a harrowing escape from Water Island, these memories are going to last forever.


each of our soy candles is hand poured into a reusable glass container using the highest quality, american grown soy wax available. with an eco-friendly woven cotton wick, these premium candles have a burn time of 40-50 hours and can add a sophisticated fragrance to any small to medium sized room.

net wt. - 7.5 oz.