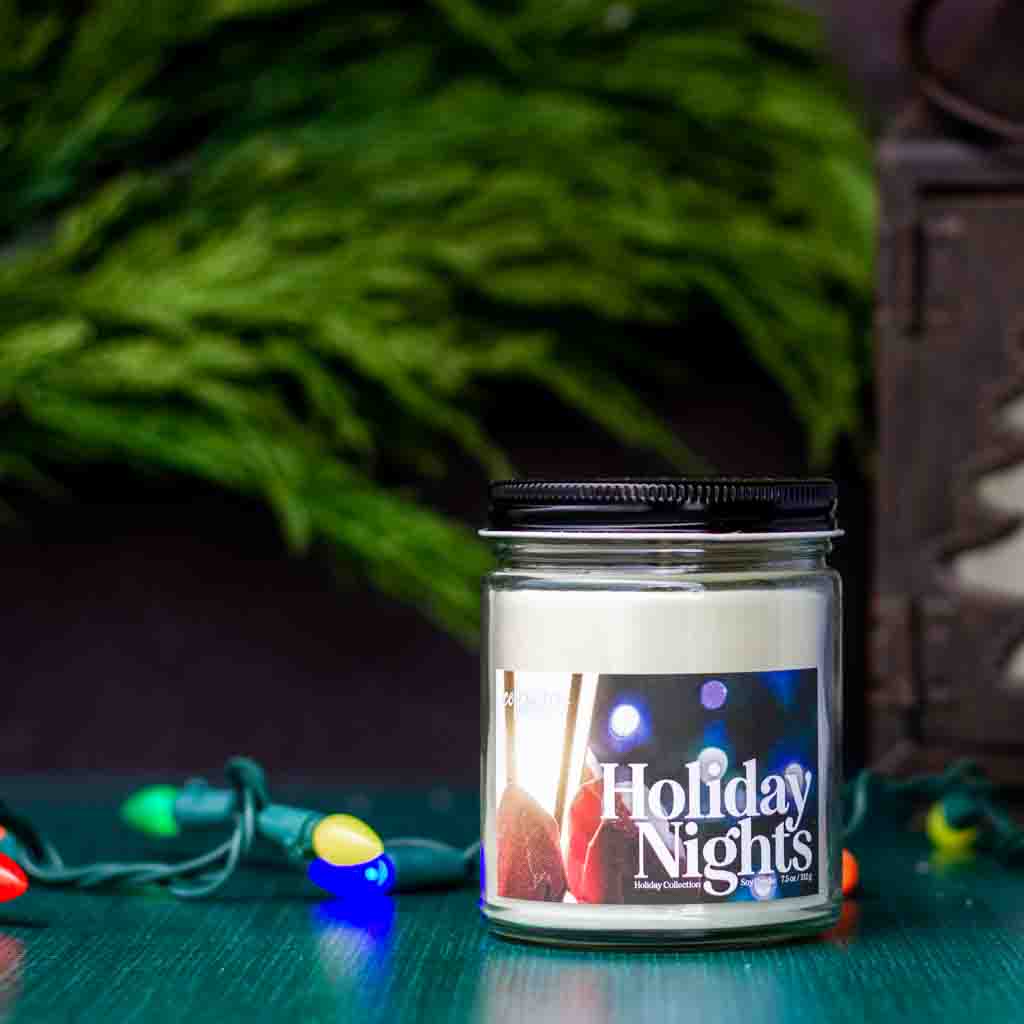 Holiday Nights - 7.5 oz Soy Candle
fir needle. mulled fruit. green holly. cinnamon leaf.

Come meet the mummer man on main street for mountains of mirthful merriment! It's another festive evening at Greenfield Village's Holiday Nights. And what better way to spend a chilly december night than caroling in the gazebo while snowflakes gently land on your shoulder. When you're done, let the warm aromas of our Holiday Nights soap thaw you out in a nice steamy shower.

each of our soy candles is hand poured into a reusable glass container using the highest quality, american grown soy wax available. with an eco-friendly woven cotton wick, these premium candles have a burn time of 40-50 hours and can add a sophisticated fragrance to any small to medium sized room.

net wt. - 7.5 oz.