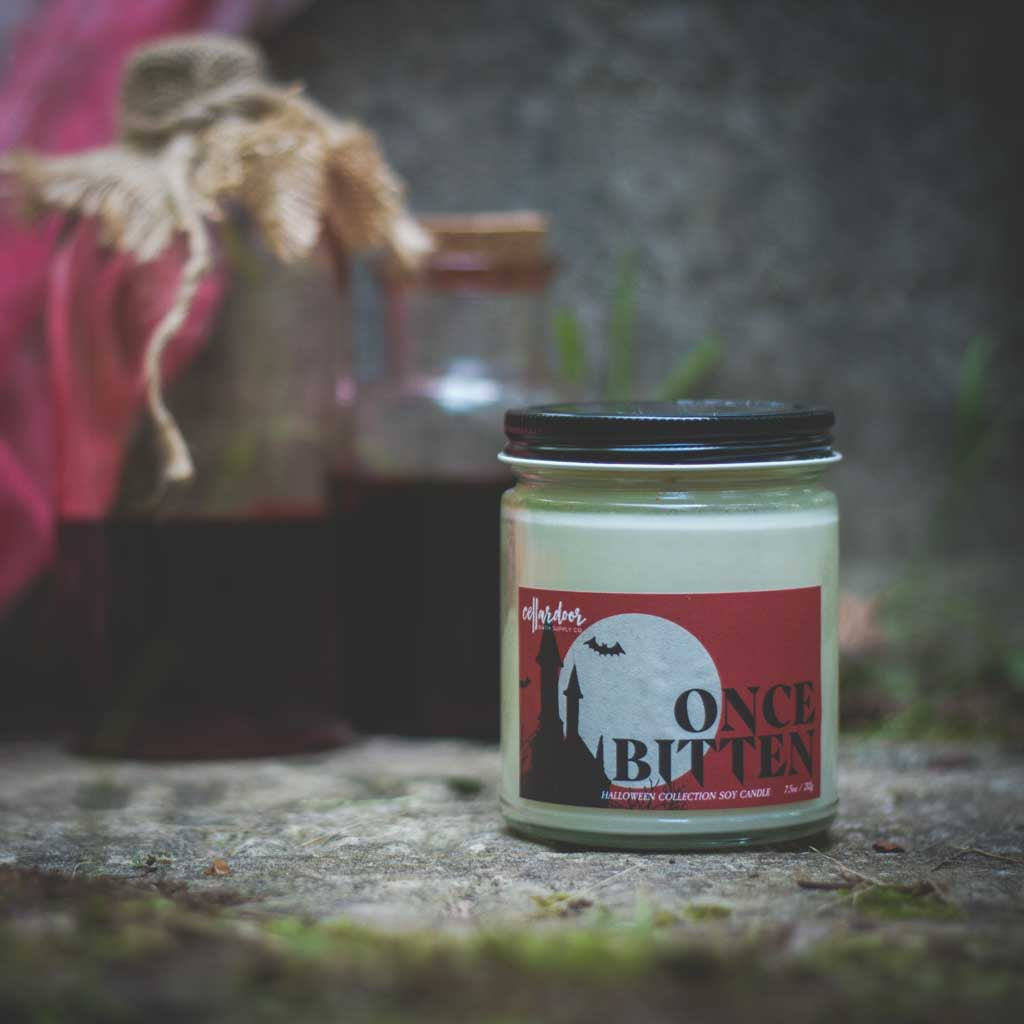 Once Bitten - 7.5 oz Soy Candle
cherry soda. black vanilla. effervescent clove.

edward, schmedward... this one's for the real OG vampires. we're talking vlad the impaler, nosferatu, bela lugosi. sparkly vampires need not apply. it's a hard night's work fighting off van helsing, so when you're done you're gonna need to wash up before you hop back in that coffin. because buddy, i gotta tell you, you're not gonna get many victims... er, i mean ladies, to come near you if you show up reeking of literal blood, sweat, and musty day old cape.

each of our soy candles is hand poured into a reusable glass container using the highest quality, american grown soy wax available. with an eco-friendly woven cotton wick, these premium candles have a burn time of 40-50 hours and can add a sophisticated fragrance to any small to medium sized room.

net wt. - 7.5 oz.