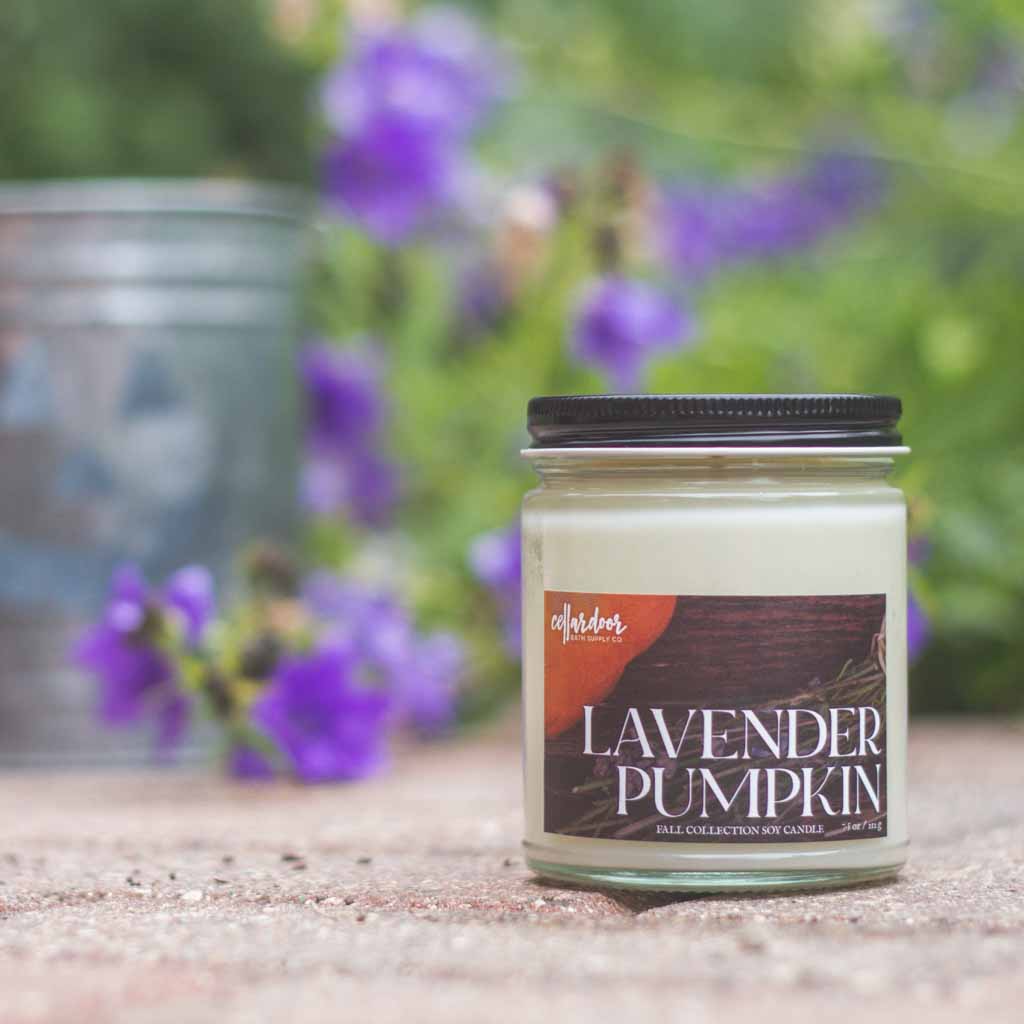 Lavender Pumpkin - 7.5 oz Soy Candle
warm pumpkin pie. vibrant bulgarian lavender.

"Lavender and pumpkin? What a weird combo." yeah, we know. but just one sniff and we're sure you'll be hooked. it's basically the best scent summer has to offer and the best fall can conjure up, all mixed up together with a nice shiny bow on it. we've also heard that lavender and pumpkin make one hell of an aphrodisiac. so, you know... do what you will with that.

each of our soy candles is hand poured into a reusable glass container using the highest quality, american grown soy wax available. with an eco-friendly woven cotton wick, these premium candles have a burn time of 40-50 hours and can add a sophisticated fragrance to any small to medium sized room.

net wt. - 7.5 oz.