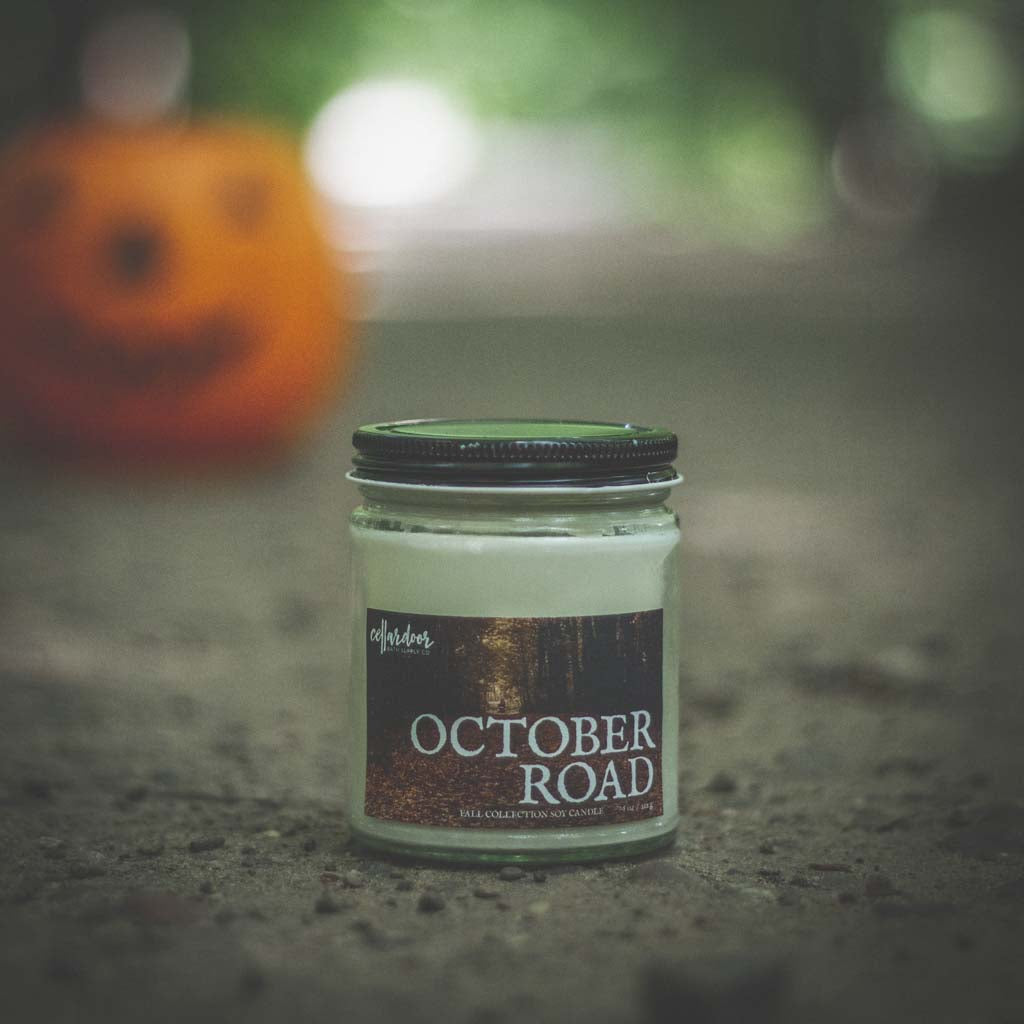 October Road - 7.5 oz Soy Candle
crisp apple. autumn breeze. leaf piles. charred firewood.

what you can make out of the leaf-covered trail to the orchard seems to stretch on for miles. and that's just the way you like it. with a nip in the air that's just cool enough but not too cold, and steam gently rising from the slowly decaying piles of leaves on the trailside. this... is home. and for one month a year, you'll breathe in every last breath that you can until the very last leaf has fallen from every single blazing red maple tree.

each of our soy candles is hand poured into a reusable glass container using the highest quality, american grown soy wax available. with an eco-friendly woven cotton wick, these premium candles have a burn time of 40-50 hours and can add a sophisticated fragrance to any small to medium sized room.

net wt. - 7.5 oz.