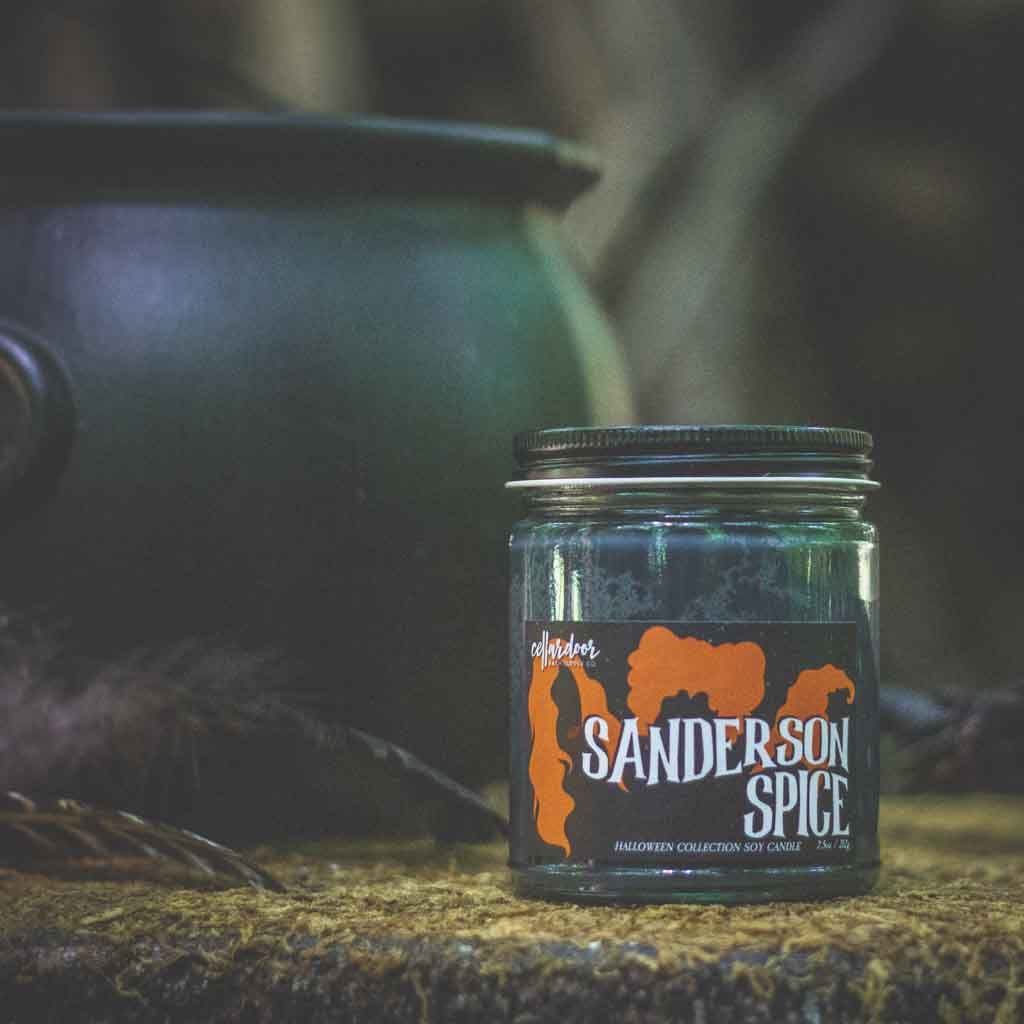 Sanderson Spice - 7.5 oz Soy Candle
bourbon. mulled cider. dried tobacco. cedarwood. oud wood.

it's all hallow's eve and the moon is full... so light a black flame candle and cozy up on the couch with your favorite spell book, because the Sanderson sisters are coming to town. and they're bringing some of that Sanderson spice with them! it's gonna take more than some rad dude with "Ice" shaved into the back of his head to stop them. actually, maybe let's just hang with them for the night. they do seem way cooler than half of the stiffs in this town.

each of our soy candles is hand poured into a reusable glass container using the highest quality, american grown soy wax available. with an eco-friendly woven cotton wick, these premium candles have a burn time of 40-50 hours and can add a sophisticated fragrance to any small to medium sized room.

net wt. - 7.5 oz.