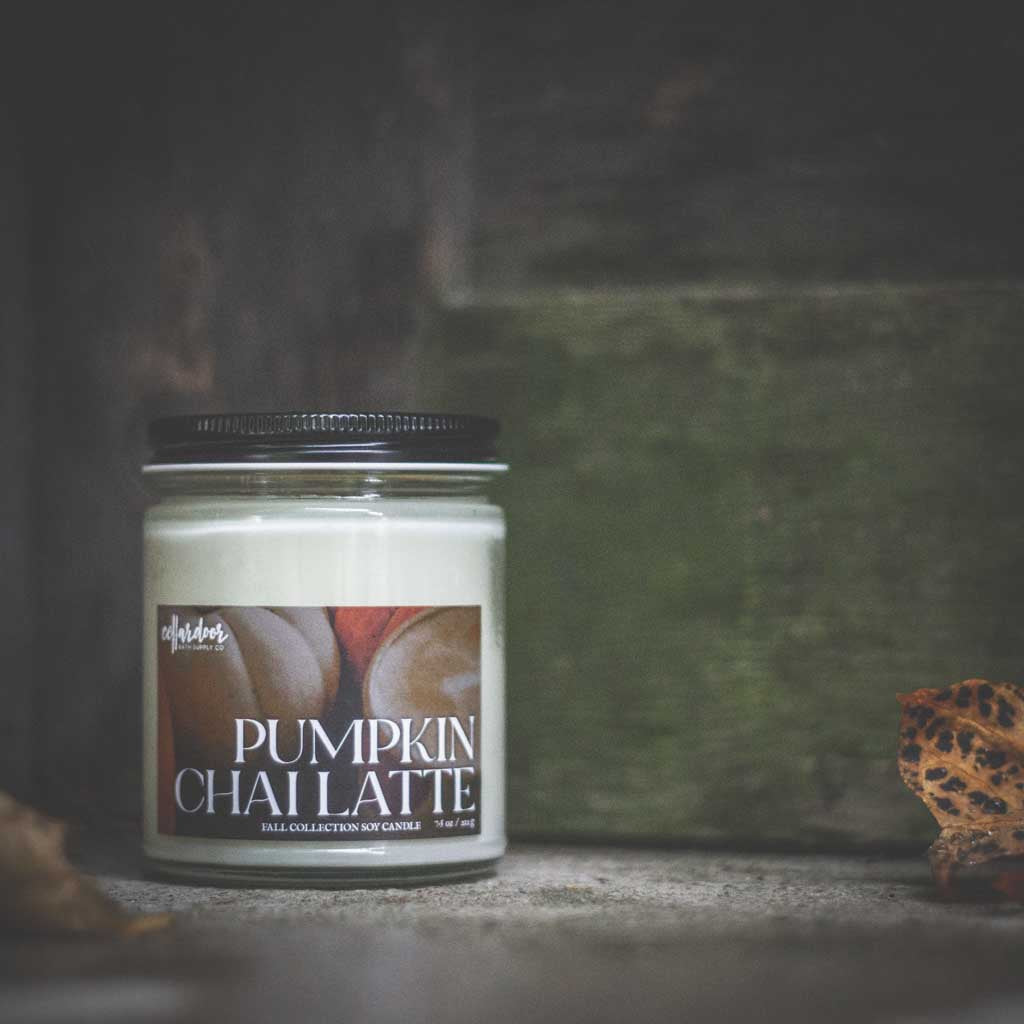 Pumpkin Chai Latte - 7.5 oz Soy Candle
warm pumpkin puree. spicy chai. fresh roasted coffee.

grab your yoga pants and fuzzy boots... it's fall! and we've got more pumpkin than you can shake a cinnamon stick at. by now you've probably had your fair share of pumpkin spice lattes, so let's mix it up and throw a little chai tea in there for a treat that's so perfectly fall, you'll wonder how you ever lived without it. well, maybe that's a bit of an exaggeration, but you get my point. fall won't be here forever, so grab a bar of pumpkin chai latte and treat yo self!

each of our soy candles is hand poured into a reusable glass container using the highest quality, american grown soy wax available. with an eco-friendly woven cotton wick, these premium candles have a burn time of 40-50 hours and can add a sophisticated fragrance to any small to medium sized room.

net wt. - 7.5 oz.