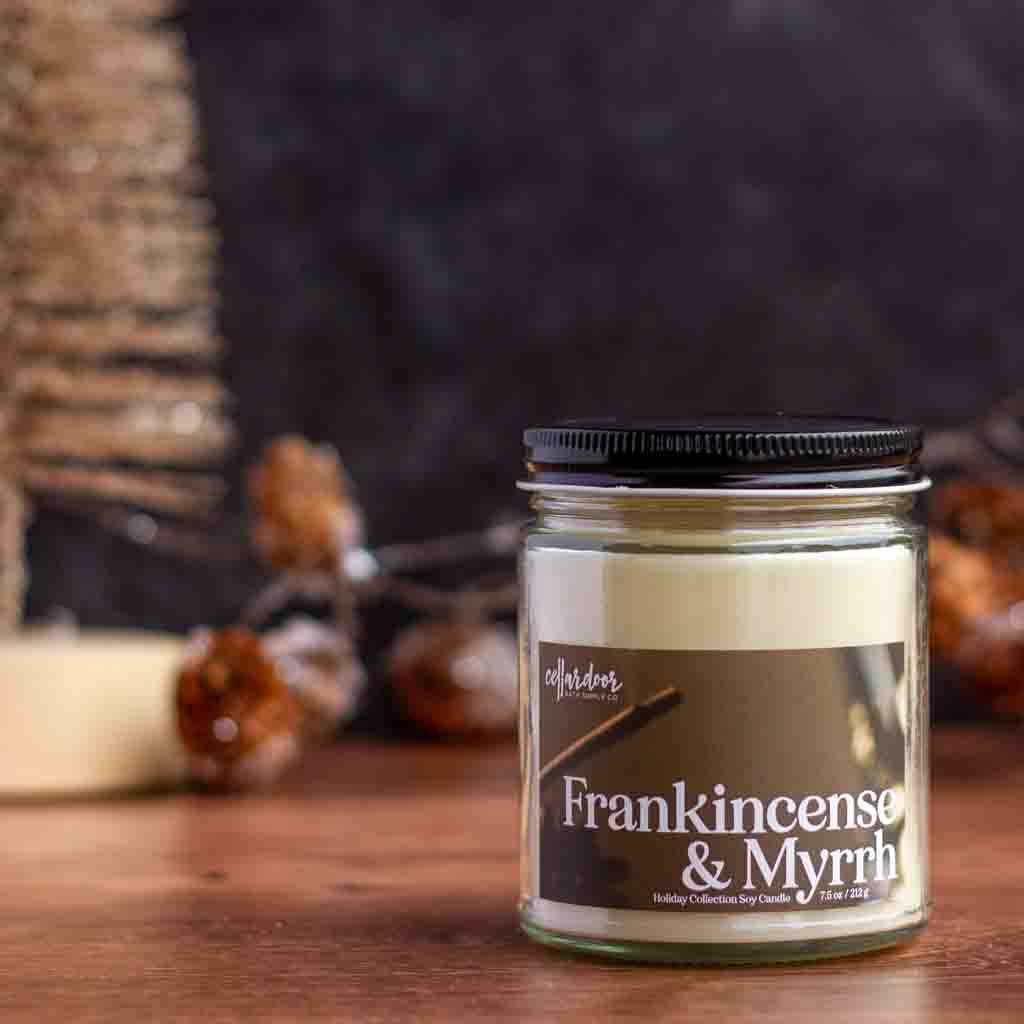 Frankincense & Myrrh - 7.5 oz Soy Candle
frankincense tears. myrrh resin. sandalwood.

Do you enjoy long, hot journeys on camel back while brushing up on your stellar cartography? Not so much? Well, have we got a soap for you! What was once considered a kingly gift can now be held in the palm of your hand any time you want. And let me tell you, washing up with a bar of soap is way more convenient than having to burn some resin just to get a little lit this holiday season.

each of our soy candles is hand poured into a reusable glass container using the highest quality, american grown soy wax available. with an eco-friendly woven cotton wick, these premium candles have a burn time of 40-50 hours and can add a sophisticated fragrance to any small to medium sized room.

net wt. - 7.5 oz.